Andrea Castillo Foundation
Andrea "Andii" Castillo died at the age of 21 in October of 2012 after a car crash. Andrea had always loved education and was studying to be a teacher at the time of her death. Andrea's family and friends decided to create the Andrea Castillo Foundation to honor her memory and love of education. The mission of the Foundation is to support and encourage others who also love education and are studying to become teachers. The Andrea Castillo Foundation works with Miami-Dade College and Florida International University to create scholarship opportunities for students who are pursuing a degree in education. The Miami Foundation serves as the fiscal agent for the Andrea Castillo Foundation. – See more at: http://andreacastillofoundation.org/site/#!/about-the-foundation/
Bank of America
Bank of America's commitment to corporate social responsibility (CSR) is a strategic part of doing business globally. Our CSR efforts guide how we operate in a socially, economically, financially and environmentally responsible way around the world, to deliver for shareholders, customers, clients and employees. Our goal is to help create economically vibrant regions and communities through lending, investing and giving. By partnering with our stakeholders, we create value that empowers individuals and communities to thrive and contributes to the long-term success of our business. We have several core areas of focus for our CSR, including responsible business practices; environmental sustainability; strengthening local communities with a focus on housing, hunger and jobs; investing in global leadership development; and engaging through arts and culture. As part of these efforts, employee volunteers across the company contribute their time, passion and expertise to address issues in communities where they live and work. Learn more at www.bankofamerica.com/about and follow us on Twitter at @BofA_Community.
Betty G. Reader Foundation
ABOUT BETTY G. READER
Born April 18, 1910 in Pittsburgh, PA, Mrs. Betty Siegel Reader, during the course of her life, lived in Pittsburgh, New York and Miami Beach.
As a woman who took pride in the fact that she worked most of her adult life, Betty often talked about her days as a buyer for Saks Fifth Avenue. Betty loved to go to shows and had great taste in fashion.
Mrs. Reader had two happy marriages. After a 3-year courtship, Betty married Charles Siegel, owner of a shoe store in New York City's West Village neighborhood. Years later, Betty eloped to Las Vegas to marry her second husband, hotel manager Joseph Reader with whom she moved to live their lives happily in Miami Beach.
Mrs. Reader was an active volunteer and a philanthropist giving to such organizations as American Friends of Hebrew University, Jewish Home for the Aged, Greater Miami Jewish Federation, Hadassah, Women's American ORT, American Cancer Society, Brandeis University, American Technion Society, Miami Jewish Home and Hospital, and Mount Sinai Medical Center of Miami Beach, not to mention Florida International University. Betty deservedly received many awards, including The Hebrew University Award and the Diamond Medal from Hadassah.
Betty passed away on May 20, 2009 at her home in Miami Beach. Betty had a great spirit and optimistic look on life.
BOARD OF DIRECTORS
Candice Gidney, principle of the Candice Gidney Law Group, practices in the areas of corporate and entertainment law with a focus on contracts, mergers and acquisitions, corporate structure and governance and business counseling. Ms. Gidney has over a decade of experience in entertainment law having worked in house for industry leading high profile film and television production and distribution companies and record labels. She formerly served as Director of Business and Legal Affairs for The Weinstein Company and as legal counsel for Sony Music Entertainment, Inc., Sony Pictures TV and Warner Brothers. Ms. Gidney is admitted to practice in New York and Florida and earned her B.A. at Brandeis University and J.D. at New York Law School. She was voted Best Lawyer in Miami, Business Law in 2008 and often publicly speaks and presents on various corporate law and philanthropic topics. Ms. Gidney also serves on the Florida International University Foundation Board of Directors.
Jerilynn Gidney began her career in the financial services industry where she learned to grow her clients wealth through strategic investing. She then managed corporate finances in her capacity as Controller of various corporate entities. Mrs. Gidney earned her B.S. at the University of Miami. Currently, she currently resides in South Florida and in her free time dabbles in entrepreneurship opportunities.
Marc Gidney, with more than 30 years experience, serves as the founding Principle of Gidney and Company CPA, P.A. Prior to which, Mr. Gidney was Managing Partner of Kirsch, Gidney & Company as well as worked with the Big Four and national accounting firms as a staff member. In addition, Mr. Gidney continues to serve clients. He focuses his practice in strategic and management planning for business and professional firms, international business and tax planning and domestic tax and financial planning for businesses and individuals, forensic and fraud accounting, insurance business valuation loss consulting and property sales by foreign individuals and entities. Mr. Gidney earned his Master in Accounting at the University of Miami. He serves as Chairman, City of Miami Beach Budget Advisory Committee and Past President, FICPA Gold Coast Chapter, a member of the Florida Institute of Certified Public Accountants (FICPA) and the Florida Bar Grievance Committee 11C.
Charles E. Perry
Providing greater access to scholarship funds is one of the main reasons FIU's founding president, Charles E. Perry, established the non-profit FIU Foundation in 1969. With the help of many members of our faculty and staff, as well as his widow, Betty Perry, the Perry Graduate Scholarship was made possible. Below is more information about our first FIU president.
Charles E. Perry
1969-1976
Florida International University was founded in 1969 with Charles E. Perry as president. Perry was 32 years old, the youngest public university president in the nation. He came to Miami a highly regarded education expert who had served as vice chancellor of the Florida Board of Regents, which oversaw the State University System. Florida Gov. Claude Kirk had recruited Perry to Florida in 1967 from Bowling State University in Ohio where he had earned undergraduate and graduate degrees, then climbed the ranks from an admissions counselor to the director of development.
As the founding president, Perry navigated the tricky political waters of establishing and funding a new university, which some actively opposed as a threat to existing universities. He was responsible for countless early decisions about the future of the 344-acre university that was to be built at the site of an abandoned airport in northwest Miami-Dade County. He assembled a team of founding administrators and hired the campus architect who designed FIU's original master plan. Perry launched university operations in the abandoned control tower at the center of the campus with no phones, no drinkable water and no furniture. He also decided that the control tower should never be destroyed, dubbing it FIU's 'Ivory Tower." Perry's wife, First Lady Betty Perry played a critical role in the early years of FIU development, doing such things as taking the spouses of prospective deans on tours of Miami and entertaining a long line of dignitaries involved with university planning. She is also credited with starting FIU's fine arts programs and served as a liaison between the university and community art and cultural groups.
In just three short years, Perry and his team turned the abandoned airport into an upper division university with six schools and colleges and a faculty of 300, 98 percent of whom had Ph.D.s. On opening day, Sept. 14, 1972 FIU had 5,667 students, the largest first year enrollment recorded in US higher education history. From the start, Perry understood the special role of an urban university to perceive and take responsibility for solving urban and technological problems. He also understood the growing importance of the economic and social relationship between Miami and Latin America. He was an early advocate of establishing an academic center for the study of Latin America, an idea that would be fulfilled three years after his departure by a young professor, Mark Rosenberg, who in 2009 became FIU's fifth president.
During Perry's seven-year tenure, FIU grew to 10,000 students, 134 degree programs, and five major buildings on a $50 million campus.
"We have chartered the beginning course for Florida International University," Perry said. "How wisely we have planned and how well we shall implement those plays will be measured by those who will later come to judge us. Undoubtedly we shall alter our plans from time to time as we proceed, but the direction for this newly born institution has become clear. Only history will prove if we have chosen the correct route. We think we have."
Coral Gables Hospital
Coral Gables Hospital is a 245-bed acute care hospital located at 3100 Douglas Road in the heart of historic Coral Gables. The community-based hospital serves South Dade County, Latin America and the Caribbean. Coral Gables Hospital offers a broad range of services, from primary care to surgery and specialty programs- including: orthopedics, urology, comprehensive diagnostics services, emergency, outpatient rehabilitation and more.
Most recently, Coral Gables Hospital received the American Heart Association Get With The Guidelines Heart Failure Gold Plus Award. Coral Gables Hospital has also been recognized by Healthgrades, being named one of America's 100 Best Hospitals for Orthopedic Surgery™ and Prostatectomy™, and is ranked among the top 5 percent in the Nation for Overall Orthopedic Services.
Coral Gables Hospital is fully accredited by the Joint Commission on the Accreditation of Healthcare Organizations, the nation's oldest and largest hospital accreditation agency. Coral Gables Hospital recently earned 'Top Performer on Key Quality Measures' recognition from The Joint Commission, indicating the hospital is one of only 405 U.S. hospitals and critical access hospitals earning the distinction of top performer on key quality measures for attaining and sustaining excellence in accountability measure performance.
To learn more about Coral Gables Hospital, visit www.coralgableshospital.com.
Elaine Gordon
"Trailblazer, feminist and champion of human rights" are just a few of the words used to describe Elaine Gordon.
Ms. Gordon was a person of the highest character and integrity, representing the state of Florida as a legislator for 22 years, during which she was elected 11 consecutive times. Gordon became an advocate for equal rights in 1964 and was one of the founding members of the Miami chapter of the National Organization for Women. She was a champion for Florida's 1989 hate crimes law, which became a model for the nation, and her many legislative activities and accomplishments have left a legacy of people she has helped.
Consistent over time, Ms. Gordon was the voice and guardian of abused children, victims of sexual assault, the elderly, the indigent and the mentally ill. She continually sponsored and passed legislation for the ratification of the Equal Rights Amendment; and she protected women and children through child support enforcement and protection from domestic violence. While in the legislature, she also introduced the terms Ms. and Chairperson. She was a woman ahead of her time, being the first woman to chair a standing committee, as well as the first woman inducted into the Florida Women's Hall of Fame.
The FIU Elaine Gordon scholarship was established in 1999 to honor the life and work of Elaine Gordon, a pioneering feminist, legislator, and leading advocate on issues involving women's rights, health care, mental health and children's rights. It was one of her final wishes that her work be carried on through a scholarship that would help others.
Jaclyn Elisse Torrealba
Jaclyn Elisse Torrealba was born on June 14, 1991. Being an only child, she was beloved and treasured by her family, with whom she had a very tight bond. She was the "apple of their eye". She was cheerful, intelligent, kind, respectful, full of dreams, and always brought much joy to her family. Jaclyn's infectious smile, wit, and joyful friendliness never failed to capture and warm the hearts of those who knew her. Jaclyn was a talented, gracious and well-rounded young lady. She always strived to be successful in all aspects of her life, as evidenced by numerous scholastic honors such as being in the top 10% of her class in high school, being in the National Honor Society, and obtaining a Bright Futures Scholarship. She also excelled in arts and sports, where her love for dance and cheerleading allowed her perform with such grace and sportsmanship that she was recognized and awarded in many occasions. Jaclyn was also a good, responsible citizen, which she demonstrated by dedicating part of her time to help people in need at a community mental health center. Her goal was to become a family lawyer in order to help families and children in distress. She consistently made the choice to follow good morals and values, and always saw the positive in people and life. Jaclyn Elisse Torrealba was an example of dedication and commitment to being a good person, and she was certainly well on her way to become that. Unfortunately, her life was taken away on October 11, 2009, and she was never able to accomplish her dreams. Without a doubt, if she would have had the opportunity to live, she would have achieved her goals and would have excelled in all aspects of her life, because she always gave it all she had. She lives forever in the heart and minds of her family, friends, and neighbors who loved her so dearly and will miss her always.
To learn more about Jaclyn or Teen Domestic Violence, please visit www.jecy.org.
Jean-Claude Garcia-Zamor
Professor Jean-Claude Garcia-Zamor was born in Haiti. He is a professor in the Department of Public Administration of the College of Arts and Sciences. He has authored six books, has edited or co-edited six others and contributed chapters to numerous other books. He has also published numerous articles on issues of development administration, organizational behavior, comparative public administration, and ethics and government, in professional research journals in the United States, Puerto Rico, Brazil, Belgium, Great Britain, the Netherlands, India, South Korea, Poland, and China. His latest book, Strategies for Urban Development in Leipzig, Germany: Harmonizing Planning and Equity, was published by Springer in January 2014.
Professor Garcia-Zamor has held a variety of senior positions in major international organizations and in the private sector. He has served as Controller of the Inter-American Development Bank, Senior Specialist in Public Administration at the Organization of American States, President of the International Development Group, Inc., a 25-member Washington-based international consulting firm. He has also worked in Latin America and in Africa as a consultant for the World Bank, the United Nations and the United States Agency for International Development. Prior to joining FIU's faculty in 1990, Dr. Garcia-Zamor taught at Howard University in Washington, D.C., at the University of Texas at Austin, and at the Brazilian School of Public Administration in Rio de Janeiro. He was designated an Honorary Professor (Honorarprofessor) in the Institute of Politics at Leipzig University in Germany where he has been teaching and doing research every summer from 1999 to 2013.
Dr. Garcia-Zamor is also an active participant in community affairs in South Florida. He was a member of the Board of Directors of several local organizations including the Alliance Franҫaise of Miami and Fort Lauderdale, the Art Center/South Florida, the Miami Beach Concert Association and the International United Black Fund, Inc. He was also a member of the Alliance for Ethical Government, an organization of government, universites, and business people to monitor ethical compliance in Miami-Dade County government and businesses that preceded the creation of the Miami Dade County Commission on Ethics. He subsequently served as a member of the Ethics Commission of the Miami-Dade School Board. During the two years he served in the Commission, a Code of Ethics was drafted and later approved by the Miami-Dade School Board. He is presently serving in the Board of Directors of The Ancient Spanish Monastery that is located in North Miami.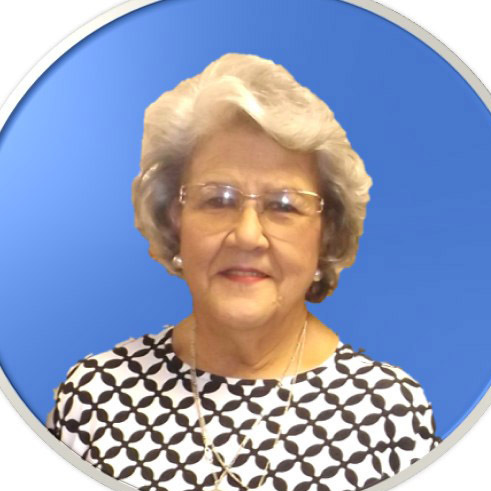 Jose Antonio Echeverria Foundation
Lucy Echeverria is the sister of Jose Antonio Echeverria, and the president of the Jose Antonio Echeverria Foundation. Lucy was the youngest of four children, born in Cardenas, a port city in the northern coast of Cuba's Matanzas Province. She attended Catholic school, and eventually enrolled in the School of Pedagogy at the University of Havana.
Lucy was 18 years old when her brother Jose Antonio was killed during a shootout with the Havana police on March 13, 1957. That day Jose Antonio Echeverria, who at the time was the president of the University Student Federation (FEU in Spanish) at the University of Havana, led a bold attack against the Presidential Palace in Havana in an attempt to overthrow the military dictatorship of Fulgencio Batista. After the revolutionary victory in 1959, Lucy worked as the executive secretary of a government minister until late 1961, when she and her family left Cuba as political exiles.
In 2007, marking the 50th anniversary of Jose Antonio's death, Lucy and a group of family and friends created the Jose Antonio Echeverria Foundation to honor the memory of her brother. That year the JAE Foundation pledged a gift of $50,000 to endow a scholarship under Jose Antonio's name. By the year 2011, the JAE Foundation's pledge was doubled to $100,000. The Jose Antonio Echeverria Scholarship has been awarded every year since 2007, and is open to all current FIU students, graduate and undergraduate.
Lucy resides in Miami with her seven children and 16 grandchildren.
Joseph A. Badia
Badia Spices has been providing scholarships for FIU students for almost one decade. In October 2004, Badia Spices established the Badia Spices Scholarship Program for FIU students who demonstrate an interest and commitment to the spice industry. A year and a half later, the Badia Spices-Jose Martí Scholarship Program was established to commemorate the accomplishments of the Cuban writer and orator, Jose Martí. In addition, FIU's Chaplin School of Hospitality & Tourism Management (CSHTM) and Badia Spices hosted a competition in that asked FIU's hospitality school students to create a unique spice rub using no more than eight spices. The prizes: a $5,000 scholarship, Badia Spices selling and distributing the new spice mix, and bragging rights. Jenifer Bound, a student majoring in hospitality management at FIU, was declared the winner. A percentage of worldwide sales of the unique spice blend will benefit FIU students in perpetuity.
Badia Spices is the world's leading privately Hispanic-owned spice manufacturer. Badia has brought to market the finest ingredients from all corners of the world. They are committed to offering their consumers the highest quality. Badia has added an Organic and Gluten-Free line, and is proud to have its products certified by Safe Quality Foods, an audit recognized around the world as being one of the most rigorous and credible food safety management systems in the marketplace today. For more information, visit http://www.badiaspices.com.
Badia History
1967 – Company founded by Jose Badia. Complete Seasoning is offered on the retail shelf and route truck service is started to Miami's independent grocery stores
1968 – From this small store Jose, Azucena and their son Joseph would hand-pack the spices in the evening and wake at dawn to distribute the orders to more than 30 small stores across Miami Beach
1971 – Joseph "Pepe" Badia takes over daily operations of the business
1972 – Badia Spices moves to a 1200-square foot warehouse in Miami
1974 – Badia Spices achieves its first million dollar sales year
1975 – Badia Spices sells over one million pounds of Sazon Completa (Complete Seasoning)
1979 – Badia was successful on Sedano's supermarket shelves when it becomes available in Varadero supermarkets in Miami
1980 – The arrival of more than 125,000 Cuban exiles from the Mariel boatlifts gives hold to a new Hispanic market in the U.S., and Badia is in demand in South Florida supermarkets such as Sedanos, among others
1984 – The company moves to a 17,000-square foot warehouse in Miami
1985 – This dynamic allows Badia to position itself in 10 Winn Dixie supermarkets in Puerto Rico; Adobo is the indispensable product in supermarket chains and Badia prepares to move into a new warehouse
1988 – Latinos, famous for brand loyalty, continue to generate impulse; quality products at fair prices allow Badia to open with automated packing systems and a new line of marinades
1989 – Through a professional network of distributors, Badia's success hits Publix supermarkets, with an initial trial of 100 points of sale which today total more than 300
1990 – Badia conquers the Western U.S., arrives in Texas, Atlanta and the Tampa Bay area while launching its Mexican line with successful gastronomical products favored by Mexican cuisine; New York welcomes Badia's garlic powder; Badia adds foodservice sizes to the line
1992 – Mojo Sauce launched
1998 – Badia consolidates as a global firm and fuses its brand with the markets in Guatemala, Peru, Bolivia and Holland
1999 – Badia purchases 65,000 sq. ft. manufacturing facility in Doral, an upscale area of Miami
2000 – Badia successfully incorporates innovative products to penetrate other segments within the food industry, thus embarking on its new line of olive oils and canned foods such as hearts of palm and malanga
2001 – Extra Virgin Olive Oil is added to the product line
2001 – An ambitious packaging revamping project follows an important projection of launching subcategories specialized within the traditional line, such as the new gourmet mixes
2003 – Badia employs over 100 employees for the first time
2004 – 27,000 additional square feet are added to the company's Doral facility
2004 – Badia trademarks the name of its Complete Seasoning with the US government
2005 – Texas and California markets are added to the company's sales base
2005 – 10,000-sq ft warehouse purchased near the Doral facility. Badia's extensive carpentry/rack manufacturing operations are moved into the facility
2005 – Four new form/fill pouch lines are added to produce retail "zip-seal" spice pouches
2006 – Two new automatic jar fill lines are added to increase capacity
2007 – Robotic palletizer added
2008 – 2 new horizontal fill-lines added
2009 – Raw materials storage warehouse added
2010 – Additional robot and 2 herbal tea manufacturing lines added
2011 – Food safety improvements, with X-Ray technology replacing metal detection equipment.
2012 – New 65,000 sq ft distribution center purchased for September opening
Luisa Carrasquilla de Escobar
The Luisa Carrasquilla de Escobar First Generation Scholarship, was created to support first generation students in The College of Business (Department of Decision Science & Information Systems) and College of Engineering & Computing (School of Computing and Information Systems) at Florida International University.
Luisa Carrasquilla de Escobar was the beloved godmother and advocate of many people in her hometown in Colombia. Her generosity, caring and determination inspired one of her godchildren to become the first in his family to attend and graduate from college. Luisa's belief in her godson made a profound impact on his personal and professional success. It is still felt to this day. His family has created the Luisa Carrasquilla de Escobar Scholarship in her honor, celebrating Luisa's legacy by providing assistance to first generation students. The legacy of Luisa Carrasquilla de Escobar will live on in the first generation students impacted by her belief in the power of higher education.
Mercedes Guerra de Carreño
Mercy arrived in Miami in late 1961 with little more than a teaching degree from the University of Havana and the clothes on her back. Those early years in exile were very hard. While struggling to support herself and two children by working a number of menial jobs, Mercy doggedly pursued an academic career in hopes of improving her employment future, and with the help of student loans and scholarships eventually earned a master's degree in library science from the University of Miami in the early 1970s. Equipped with these credentials, Mercy readily obtained a permanent position as an elementary school librarian, a post she held until her retirement from the public school system two decades later.
Always industrious and having a strong intellectual bent, Grandma Mercy could not stay retired for long. For the next 15 years she kept her librarian skills honed at a private school; became part-time secretary for a well-known author, whom she helped with research, fact checking, and manuscript editing; and traveled extensively in Europe for museum visits. It was during this period that Mercy began to take continuing education courses at Florida International University, where she studied the subjects that had always interested and moved her—art history, art appreciation, drawing, oil and watercolor painting, and anything concerning classical music, which she deeply loved. For Mercy these classes were more than simply a way to pass the time: in each course she found a challenge, a purpose, and personal fulfillment.
Mercy was a lifelong student. Her love of learning, need to stay busy, and clear understanding that anything worth having is worth the effort compelled her not only to succeed in school, but also gave her the capacity to enjoy the academic experience and reap the benefits of a higher education. Despite the many hardships, family responsibilities, and logistic difficulties of work-school-home juggling, Mercy was able to become meaningfully employed and financially independent because of her decision to attend college as a mature adult. To her children and grandchildren she is an enduring role model of strength, dedication, and perseverance.
In honor of her life and all she accomplished, we invite women who have delayed their academic careers to apply for this scholarship and follow Grandma Mercy's example.
Pamela Silva Conde '03, MBA '12
Six-time Emmy award winning journalist, Pamela Silva Conde, is co-anchor of the Univision Network's weekday newsmagazine "Primer Impacto" (First Impact), one of the highest-rated programs in the United States and in 12 Latin American countries. Since joining the show in 2011, she has covered major national and international news stories. She was the first network news anchor to arrive and report live on the scene of the terrorist attack at the Boston marathon. Silva Conde is also co-anchor of Univision Network's health show "Cita con tu Salud" (Appointment with your Health).
In 2013 she was recognized by "People en Español" as one of the 25 most powerful Hispanic women, and earlier in the year was included in the magazine's "50 Mas Bellos" ("50 Most Beautiful") edition.
As part of the Univision News team, prior to "Primer Impacto" she was the national correspondent for Univision's primetime investigative newsmagazine "Aquí y Ahora" (Here and Now), previously to that, Silva Conde anchored the leading Spanish-language morning newscast in South Florida for the Univision Miami local affiliates. She has also guest-hosted ABC's "The View".
A celebrated journalist, in 2006 Silva Conde won her first Emmy award for on-camera work, and in 2007 she received three additional Emmy awards in the writing, news feature and human interest story categories. Two more Emmys followed: in 2009, for a feature story on Facebook, and in 2010, for a news feature. In addition, she has been recognized as Alumni of the Year by the School of Journalism and Mass Communications at Florida International University and later also received the prestigious Florida International University Medallion for Outstanding Alumna.
She recently established the "Pamela Silva Conde Scholarship" benefitting first-generation, low-income college students. She is a member of the board of directors of "Amigos for Kids", a nonprofit organization dedicated to preventing child abuse and neglect, and is a national volunteer and spokesperson for St. Jude Children's Research Hospital, where she is also a member of its ALSAC Leadership Council.
Silva Conde graduated with honors from Florida International University with a degree in Broadcast Journalism, and subsequently went on to acquire a graduate certificate in Bilingual Communications from St. Thomas University. In 2012 she received a Master's Degree in Business Administration (MBA) from Florida International University.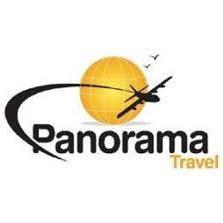 Panorama Travel
Since 1991, Panorama Travel has been the leading travel management company in our community. With several locations in Miami, our highly experienced staff has over 212 years of combined experience. We understand the needs of your organization. Our agency utilizes leading edge technology in order to provide customized solutions.
Panorama Travel has preferred contracts and programs with several major airlines, hotels, and other travel suppliers. Our sales record and experience gives us great leverage. We negotiate the best terms and rates with travel suppliers. Panorama always keeps its clients' best interests in mind when making their travel arrangements. Our goal is to provide our clients with excellent customer service and substantial cost savings.
Under the leadership of Norman Urena, President, Panorama Travel has partnered with FIU to establish a scholarship to create study abroad experiences for students in the College of Communication, Architecture + The Arts, while offering exceptional rates to all FIU faculty, staff, students and friends.
Ricoh @ FIU
Ricoh is a global information and technology company and a leader in information mobility for today's changing workforce. With a strong legacy of introducing new technologies into the workplace and a deep expertise in managing and accessing information, Ricoh is changing the way people work today with innovative products and dynamic solutions that harness the power of today's worker in a new world of work.
Established in Tokyo in 1936, Ricoh Group today operates in more than 200 countries and regions. Ricoh Americas Corporation was founded in 1962.
Ricoh @FIU specializes in printing and copying services, along with graphic design, photos, posters, signs, and banners. Ricoh also offers
on-the-spot professional packaging services with U.S. and international shipping.
Sedano's Family
Armando and his wife, Maria, are advocates of the power of education and how it helps people secure a better future for themselves. Education has made a personal impact in their lives as they both were the first generation in their families to attend college.
The Miami Bayside Foundation
The Miami Bayside Foundation is a nonprofit organization designed to advance economic development in the City of Miami through the support of minority businesses and education. The Miami Bayside Foundation seeks to do this through the creation and administration of a loan program for minority businesses, through the creation of programs and educational scholarships for minorities, and by providing technical assistance to local organizations engaged in economic development.
In the early 1980's, prior to the ground-breaking for the Bayside Marketplace, the City of Miami and famed Bayside Marketplace developer Jim Rouse began discussing ideas for an organization that would support minority entrepreneurs in the City of Miami.
In 1986, The Miami Bayside Foundation was created from this partnership as a means to better serve the City of Miami's downtown economic center. The Miami Bayside Foundation currently provides minority businesses in the City of Miami access to funds through a loan program. It also provides invaluable business tools and resources such as counseling and training in business development and management and other related services, through partnerships with local community organizations engaged in economic development.
A special charter of The Miami Bayside Foundation is the creation of a vocational and educational scholarship endowment fund for minority students. Since its creation, the Foundation has provided 213 scholarships. The Foundation currently has an endowment fund of close to $1 million at Miami Dade College and has recently created additional endowment funds at Florida International University (FIU) and Florida Memorial University (FMU). In the year 2012 the Foundation made a five year gift to Breakthrough Miami, an academic enrichment program that provides motivated middle-school students from underserved communities with the tools they need to achieve their most ambitious goals in life.