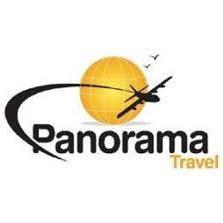 Panorama Travel
Since 1991, Panorama Travel has been the leading travel management company in our community. With several locations in Miami, our highly experienced staff has over 212 years of combined experience. We understand the needs of your organization. Our agency utilizes leading edge technology in order to provide customized solutions.
Panorama Travel has preferred contracts and programs with several major airlines, hotels, and other travel suppliers. Our sales record and experience gives us great leverage. We negotiate the best terms and rates with travel suppliers. Panorama always keeps its clients' best interests in mind when making their travel arrangements. Our goal is to provide our clients with excellent customer service and substantial cost savings.
Under the leadership of Norman Urena, President, Panorama Travel has partnered with FIU to establish a scholarship to create study abroad experiences for students in the College of Communication, Architecture + The Arts, while offering exceptional rates to all FIU faculty, staff, students and friends.